Exhibition of China Pavilion at Venice International Architecture Biennale丨LYU Pinjing
Exhibition of China Pavilion at Venice International Architecture Biennale丨LYU Pinjing
LYU Pinjing

Born in 1966 in Jiangxi Province, China
Now he lives and works in Beijing, China

LYU Pinjing is professor, National First Class Registered Architect, and vice president of the Central Academy of Fine Arts. He graduated from Tongji University and the Central Academy of Fine Arts and holds bachelor's, master's and doctor's degrees. After eight years of architectural practice in the design institute, he devoted himself to the architectural education and research of the School of Architecture in the Central Academy of Fine Arts. In 2003, he founded the first school of Architecture in China's Art institute. His teaching and research focus not only on cultural architecture, but also on rural revitalization and preservation of ethnic culture. In recent years, his major works include the renovation of traditional dwellings in Longtan Village of Zunyi city, the renovation of Yubulu Village in Xingyi City, and the renovation of Banwan Village of Ceheng County. At present, he is also the director of the Architectural Art Committee of the Chinese Artists Association and a member of the Professional Steering Committee of architecture of National Higher Education.
Experimental Training Base of China Academy of Chinese Medical Sciences (Dexing)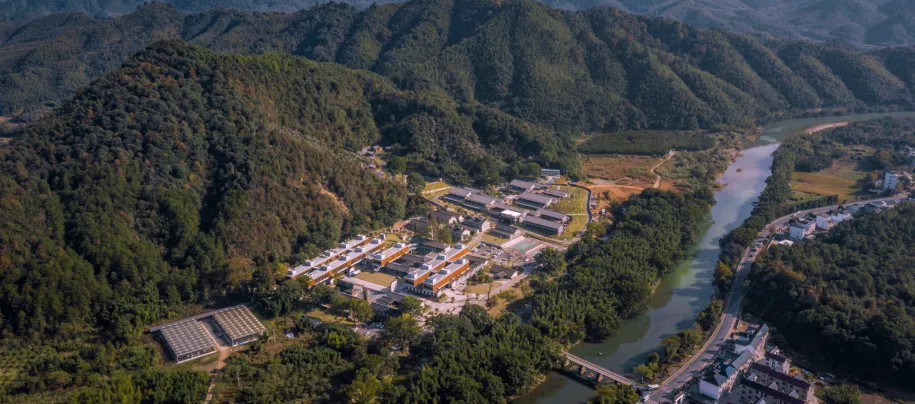 In line with "the structure transformation and function reconstruction, cultural shape, ecological construction" principle,the Experimental Training Base of China Academy of Chinese Medical Sciences (Dexing) has conducted reconstruction to the old building complex that used to be the communist labor college. It completely retained the brick-concrete construction of the first and the second floor of the original building, and built the east-west steel structure architecture on the second floor to the north-south layout of the original buildings. The overlapping of old and new buildings forms a rich three-dimensional courtyard space and creates a new image of visual space. Teaching, experiment, experience and other functions of traditional Chinese medicine (TCM) were added in the new building complex, which was successfully transformed into a TCM experimental training base.
Following the principle of historical "authenticity", the renovation and renewal reflect the cultural value and characteristics of the times carried by the building through the authentic expression of new and old materials, traditional and modern techniques, which meet the new functional requirements through structural reinforcement and renewal of the outer building envelope.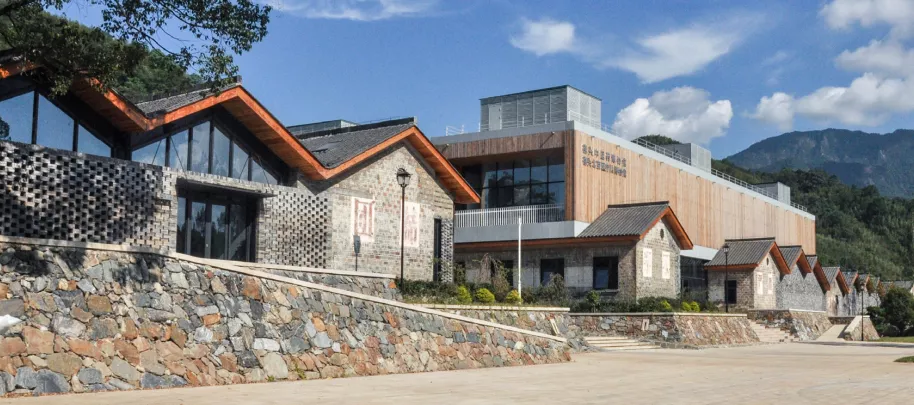 Article source:https://mp.weixin.qq.com/sNuDmrhahs4i89HE4pmm2_A